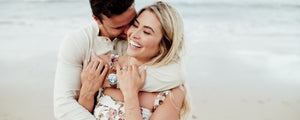 Our Mission
ETHICAL & SUSTAINABLE LUXURY

Carbon Diamonds is a leader in the scientific diamond evolution. We provide stunning Lab-Grown Diamonds as an eco-conscious and humanitarian alternative to traditionally earth-mined stones. We are dedicated to education and information sharing in the hope that customers will demand more from retailers, and the jewelry industry at large will follow our lead.
Carbon Diamonds' lab-grown diamonds are of the highest quality and are certified to ensure ethical and sustainable sourcing. We believe in transparency and integrity in all our business practices.
Darren Martin
TANNER MARTIN
Our Cause
Sustainable + Ethical Diamond Jewelry
Who we are
Carbon Diamonds is a multi-generational, family owned and operated business with over 40 years of experience in the jewelry industry. We are proud to be recognized and accredited by the Gemological Institute of America (GIA). After owning multiple jewelry stores in the United States and Canada, our founder and President Darren Martin is a pioneer and innovator in the ethically-sourced diamond movement.
As a company, we are committed to providing the highest quality diamonds and jewelry to our customers while also upholding ethical and sustainable practices in the sourcing and manufacturing of our products. Our team of experts work tirelessly to create unique and timeless pieces that exceed our customers' expectations. We are dedicated to providing exceptional customer service and building long-lasting relationships with our clients. At Carbon Diamonds, we believe that every piece of jewelry tells a story and we strive to make that story one that is cherished for generations to come.

THE CARBON EXPERIENCE
At Carbon Diamonds, our difference is your experience. Whether you shop with us online or in our store, we approach every interaction as a curated shopping experience. Our team of knowledgeable experts are dedicated to helping you find the perfect piece of diamond jewelry that not only meets but exceeds your expectations. At Carbon, we believe that A Client is Forever, and the care and attention given to each client reflects that.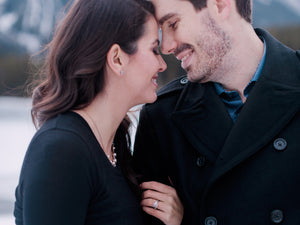 CLIENTS FIRST
We take great care to listen to our customers, understand their desires, and turn their visions into reality.
ETHICALLY SOURCED
Environment first. We guarantee that every stone and precious metal we buy or sell has been ethically and responsibly sourced.
TRANSPARENCY
We provide information and education so our customers are able to make informed purchasing decisions.
FULL CERTIFICATE + WARRANTY
We offer a warranty and certificate that guarantees the grades of each Carbon Diamond.
QUALITY
We provide the highest level of craftsmanship, attention to detail, and overall experience for every client.
Yes, we have a physical location where you can come and view our diamonds and designs. Our showroom is located at:
Address: Carbon Diamonds, 16415 Addison Rd Suite 470, Addison, TX 75001
Please note that it is always best to schedule an appointment in advance to ensure that a member of our team will be available to assist you during your visit.
Not all of the products available on our website may be on display at our physical location. However, you can schedule an appointment with a member of our team to see specific items or to discuss your needs and preferences in person. Our team will be happy to assist you in finding the perfect diamond or design that meets your needs.
Yes, that is our specialty! Our team of expert designers can work with you to create a unique and personalized piece of jewelry to your exact specifications. Whether you have a specific design in mind or need help bringing your vision to life, we are here to help. Please schedule an appointment to speak with a member of our team and discuss your custom design needs.
Yes, you are welcome to bring friends and family to your online appointment or in-store visit. We understand that choosing the perfect diamond or piece of jewelry can be a personal and meaningful decision, and we are here to support you every step of the way. Whether you prefer to shop online or in person, we will provide a welcoming and comfortable environment for you and your loved ones to browse and select the perfect piece.
Carbon Diamonds accepts walk-in clients. So, if you're in the area and would like to see our diamonds and designs, you can stop by our physical location without an appointment. Just keep in mind that scheduling an appointment in advance may still be the best option to ensure a team member is available to assist you during your visit.
During your first consultation at Carbon Diamonds, you can expect a warm and personalized shopping experience. A member of our team will be available to listen to your needs, answer your questions, and assist you in finding the perfect diamond or piece of jewelry.
Here are some things you can expect during your consultation:
A welcoming atmosphere: The team at Carbon Diamonds is dedicated to providing a comfortable and relaxed shopping environment for our clients.
Expert advice: The team at Carbon Diamonds is knowledgeable and experienced in diamonds and jewelry, and they will be available to answer your questions and provide expert advice.
Education: We prefer to provide a thorough education before we ever talk about selling you jewelry so you can make an informed decision. 
Personalized attention: Your consultation is a one-on-one experience, and the team member assisting you will be focused on helping you find the perfect diamond or piece of jewelry.
A wide selection: Carbon Diamonds has a large selection of diamonds and jewelry available for you to choose from. You can expect to see a variety of options to fit your needs and budget.
Overall, your first consultation at Carbon Diamonds is a unique and personalized experience designed to help you find the perfect diamond or piece of jewelry.